'Because Sometimes, Only Cash Will Do'. This is the misleading tagline in a recent advertisement by one of the top global financial institutions boasting commission-free transactions on any one of their >22,000 ATM machines installed worldwide. The truth is, cash is continually doing and proof positive is that over 85% of all global consumer transactions on the entire planet are still performed with cash. ATMs aren't the only thing ubiquitous, so seems is cash usage. For all the players in the currency industry, not only do they believe in it's strengths and virtues, but they also depend on it's future…and for all the right reasons. When making a choice of payment, there is absolutely nothing simpler than exchanging some banknotes or coins for consumer goods & services. Simplicity is a means to a better, more productive and less complicated way of life. No other payment instrument delivers confidence and trust as cash does. None offers instant settlement, nor universal acceptance. No payment method offers this level of security. Central Banks and Issuing Authorities spend the lion's share of their annual expenditures in the currency function including enhancing currency design and security features with the latest innovations, thus ensuring their national business card is as safe and secure as possible in circulation. What's more, upwards of 80% of the global population agree with these facts since it is their preferred method of payment and store of value.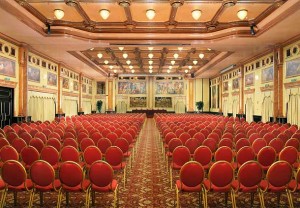 Whether you agree or not with these arguments, you will definitely not wish to miss any of the Cash Cycle Seminar events programmed during 2015. The first is the upcoming EMEA Cash Cycle Seminar (ICCOS) taking place at the Milan Marriott Hotel in Milan, Italy from February 24 – 27, 2015! The premier seminar in the currency industry continues to provide the optimum platform for the fruitful exchange of ideas and best practices while bringing together all stakeholders in the cash cycle: central banks, commercial banks, cash management companies (CiTs), retailers and suppliers. Organized by Currency Research, the World's Resource for Currency Knowledge, it is one in a series of regional events held globally.
"The overwhelming feedback from these previous Cash Cycle Seminar (ICCOS) events further validates our continued commitment to delivering value and educational benefits in all of our seminars. Supported globally by many of the industry-leading suppliers by means of a high class technology exhibition area, it highlights our long standing belief that the regional Cash Cycle Seminars are by far the premier events where professional cash-cycle stakeholders continue to meet, share best practices and network."
Concluded Mr. Gonzalo Santamaria, Vice President of Currency Research looking back at the success of all three regional seminars in 2014. These included the EMEAÂ event in Istanbul, Turkey; the Asia event in Bali, Indonesia and the Americas event in Miami, Florida. All events averaged attendances of approximately 250 delegates, with well over 100 participating companies originating from 30 or more countries.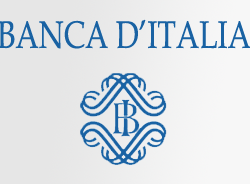 The EMEA event next month is highlighted by two full days of Plenary Session presentations including a special welcome address by Banca d'Italia's Head of Directorate General for Currency Circulation. This institution has also graciously offered a tour of their Piacenza Cash Center exclusively to the ICCOS delegates and it has proved to be so popular that only a few spots remain available. Mr Santamaria continued:
'The unique and complex cash cycle in Italy proves once more that a forum to discuss the pan-European issues and challenges is ever more critical. From efficiencies and security in cash collection, CiT outsourcing, certifying fitness and authentication compliance measures, cash demand forecasting, payment surveys or understanding how banknote design affects the cash cycle, the ICCOS platform is perfectly positioned to unite all the key players across global markets.'
The EMEA sponsor group, comprised of the world-leading suppliers in the industry, will be showcasing their latest technology and solutions to the delegates not only through their presence in the Exhibition Hall, but also through their informative breakout sessions. These unique sessions provide a chance for an in-depth look at the latest innovation and conceptual discussions in a more intimate setting. Breakout Meetings will be conducted by Giesecke & Devrient, IMX Software, Transtrack International, Glory Global Solutions, De La Rue, planfocus, Sautner & Partner, Toshiba, Innovia Systems, Sargent & Greenleaf, Orfix and NCR. Other exhibiting sponsors include Ampac, Debatin, Oberthur Cash Protection, Nanjing Easthouse Electrical Company, Spinnaker and Travelex. Of special mention, Battistolli will act as the exclusive Security Sponsor for the event in Milan.
New to this year's series of regional ICCOS events is the addition of a Post-Seminar Symposium whose focus is on Banknote Production/Design and its effect on the Cash Cycle. In particular, Milan's event currently has the ECB, CB of Russian Federation, Bank of England and Bank of Israel as just a few of the distinguished speakers for this symposium that is open to all delegates.
A Pre-Seminar Workshop on Cash Processing – Moving Towards a More Efficient Cash Vault has also been added as an option for the delegates. Led by Currency Research experts, this workshop offers a more intimate setting for an in-depth analysis and discussion with the objective of creating a deeper understanding via the exploration of differing methods of adapting the cash processing workflow to meet cash center requirements.
Due to popular demand, the organizers have extended the Standard Registration rate another 5 days until this Friday, January 30th. For more information please visit their website: www.emea.iccos.com