Remote Cash Capture Is Becoming More Accessible
editor's note: This week we are pleased to present a White Paper summary entitled Remote Cash Capture Is Becoming More Accessible. The author is Mr. Louis Layton of Fiserv. Our decision to publish this particular White Paper was made easier by recent experiences at the ICCOS Americas, ICCOS Asia and SCTA Conferences. It seemed that there were many discussions at these events around the efficiency, effectiveness and cost benefits of Remote Cash Capture. As well our recent article "Next Generation Cash Management In The Cloud" sparked some lively debates about different solution applications, features and benefits. We will leave the decisions regarding viability to our readers since we are certain that those among you who are contemplating the incorporation of Remote Cash Capture are only starting their solution investigations by reading this and other relevant articles.
Recent white papers and market updates from the research firm, Celent, and the University of Florida acknowledge the rapidly growing market of remote cash capture (RCC). The cash-handling solution has clear benefits for merchants and banks, but, historically, technology constraints and related costs have kept RCC out of reach for all but a few of the largest banks, retailers, and armoured couriers.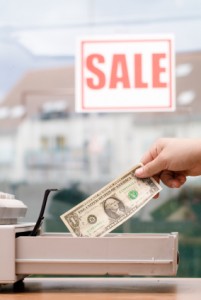 An RCC solution basically consists of a secure smart safe deployed at a merchant's location along with both software for cash tracking and reporting and a mechanism for provisional credit. The benefits of RCC to merchants include reduced risk of theft, improved cash flow, and earlier recognition of sales revenues, among others. Banks stand to gain from improved long-term relationships with retailers that extend beyond geographic footprint and from capturing the cash processing business and regaining their role as primary providers of cash services.
Major barriers to adopting RCC have included armoured couriers' proprietary solutions and restrictive smart safe selection and merchants' legacy hardware. The costs and logistics of integrating with these systems have been prohibitive for the majority of banks. Consequently, revenue opportunities are lost for banks, and merchants are left with costly cash-handling processes.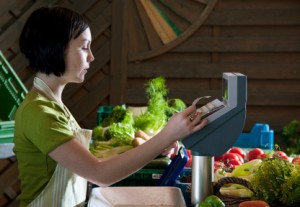 Recent innovations, however, help make a positive RCC business case even for smaller banks and merchants alike. For example, transport- and hardware-agnostic approaches enable banks and merchants to select smart safes and service vendors; new software supports any cash deposit device, allowing merchants to order cash and track deposits via a bank-branded Web portal. This delivers centralized cash supply chain management to banks and merchants.
Cost-effective, flexible approaches like these support more widespread RCC adoption and have arrived at a critical time – when merchants are struggling to cut costs and banks need to seize revenue opportunities and improve customer relationships.