The inaugural 1st conference of the Secure Cash & Transport Association was held last week at the Drake Hotel in Chicago. As an attendee of this first event, I can attest to the value of both the information and education offered by the presenters. Of primary interest were two of the final presentations both of which challenged the audience with reinventing Cash In Transit.
First was a presentation by Mr. Jason Palmer of SmartDrive Systems. We all know that CIT companies operate in an environment of shrinking margins, perpetual competition and rising costs. There would seem to be very few opportunities to decrease expense in this labor, insurance and fuel intensive operation. Mr. Palmer presented a compelling case for active vehicle monitoring resulting in significant reductions in costly accidents, reduced incidents of speeding, increased seatbelt use and specific identification of staff and drivers who would benefit from educational intervention.
The next presentation by Mr. Tom Dolan of Dunbar Armored was focused on Smartsafe technology. Although Smartsafe technology has existed for a few years now, industry adoption was slow at first. According to Mr. Dolan many CIT companies have studied the business and revenue implications of this "sticky" product offering and as a result adoption rates by CIT's is growing rapidly. Smartsafe deployment offers increased margins, reduced transportation costs and longer term contracts.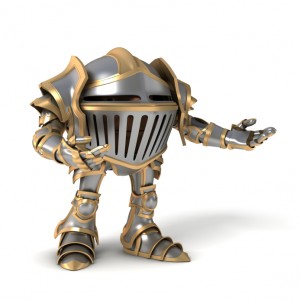 Additionally, those of us not directly involved in the CIT industry were given a great education about the daily risks faced by the drivers and crews of armored vehicles. I for one salute any individual who would daily face the threats from criminals to ensure that cash availability persists. Assaults with weapons, explosives, gang penetration and the emerging threat of Tiger Kidnapping left us all with a renewed respect for these brave individuals.
A personal high-point for me was experienced during the formal dinner on Thursday evening. We were honoured to have Mr, Frank Abignale of "Catch Me If You Can" (movie and book) fame. Perhaps fame is an incorrect description as Mr. Abignale does not present his con-man youth as a positive experience. He shared some very open and often poignant thoughts about the personal challenges that lead him to his early infamy. The lesson learned was one of the value of good parenting and supportive peers. There were not many dry eyes at the conclusion of his heart-wrenching story.
SmartDive – Loomis

Frank Abignale – part 1

Frank Abignale – part 2

Meeting Frank Abignale