International Commercial Cash Operations (ICCOS) Seminar Updates
International Commercial Cash Operations (ICCOS) Seminar Updates
Middle East & Africa Announcement
Europe Post-Seminar Update
Middle East & Africa Cash Cycle Seminar evolves out of the recently concluded EMEA Cash Cycle Seminar in Milan

The Middle East & Africa Cash Cycle Seminar (ICCOS) is the latest initiative of Currency Research (CR). Featuring a close collaboration with special Hosts Banque Du Liban (BDL), this inaugural event will be held between Nov 3-5, 2015 at the Hilton Habtoor Grand in Beirut, Lebanon. This global-leading Seminar will include a full day (closed door) pre-seminar Central Bank-oriented Summit, followed by two full days of Plenary Sessions, Breakout meetings and an Industry Technology Exhibit.
Mr. Gonzalo Santamaria, Vice President of Currency Research

"We believe that by dividing EMEA's vast geographical region, both the resulting Europe and Middle East & Africa Cash Cycle Seminars will benefit greatly as each conference can focus further on a region-specific programme which will in turn draw even more 'local' attention for the benefit of everyone. Certainly from our initial discussions, attendees from our previous events have received this news with great enthusiasm. Furthermore, the Banque du Liban have demonstrated a keen willingness to collaborate in this endeavour and thus we are confident that these factors all combined are the perfect beginnings for a new regional event in Middle East & Africa."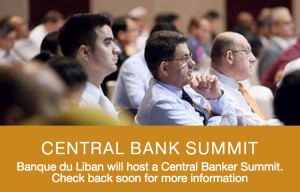 The speaker programme will be complemented with international industry experts sharing case studies and cash-focused strategies with participants, in particular focusing on: implementation of new cash management strategies, cash distribution challenges, outsourcing initiatives, business continuity and contingency planning, branch automation, security measures/trends, recycling benefits, cash demand forecasting (ATMs, branches etc), cost and route optimization, benchmarking, best practices etc.
Currency Research and Banque du Liban invite all stakeholders to attend who have responsibility within their organization for cash management and currency function since the Cash Cycle Seminars have proven to be the premier platform for networking and engaging with peers globally.
Europe Post-Seminar Update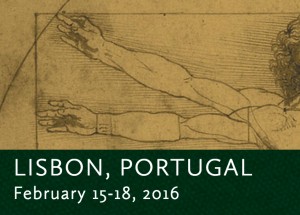 The Middle East & Africa Cash Cycle Seminar has evolved from the recently concluded EMEA Cash Cycle Seminar in Milan, which saw representatives from 80 organizations across >30 countries join together to learn about best practices, new experiences and key issues in the region.
Ms. Nena Vukicevic, the recently appointed Managing Director for Europe & Africa at CR, stated that 'In addition to a high quality agenda in the Plenary Sessions we realised that delegates were particularly interested in our pre-conference workshop focused on Cash Processing Efficiencies as well as the Banknote Production symposium. For future events we will emphasize the workshop and symposium content and tailor it to suit the specific interests of the parties surveyed'.
Over the course of the two-and-a-half day event representatives from commercial/retail banks, central banks, cash management companies (includes CiTs), mints, and supplier delegates joined together in a number of educational and networking orientated events from what was billed as this events strongest agenda to date.
The next Europe event will take place in February 2016 in Lisbon Portugal