ICCOS Americas is fast approaching – have you registered? Currency Research is in the final stages of preparing for ICCOS Americas (The Cash Cycle Seminar) in Miami, September 16 – 19, 2013, taking place at the InterContinental Hotel. Many delegates from all sectors of the cash cycle have already registered, ready to learn and network with their industry peers.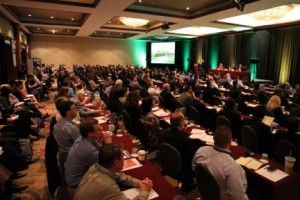 This seminar is quickly shaping up to be the highest attended event yet, with over 80 organizations registered, Â from over 20 countries. There are some fascinating and informative presentations planned:Â Cash Planning in a Dynamic Risk Environment from the Bank of America Merrill Lynch, Bringing the Law Enforcement Community on Board from the Bank of Canada, and Outsourcing Considerations and Service Agreement Structuring from Capital One. Presentation summaries are available on the ICCOS website: www.americas.iccos.com/confirmed-and-planned-presentations.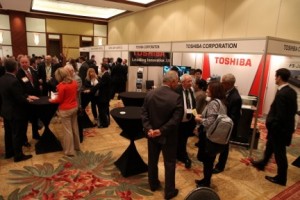 The Sponsors will be providing informative Breakout Sessions, such as How to Select Packages to Bring your Cash Center Management to a New Level by Giesecke & Devrient, Leveraging cloud computing and mobile technology in cash processing by NamSys, and Market developments in Cash Handling in the Financial and Retail world by Nelmar Security Packaging Systems. Other breakout meetings will be given by Transtrack, Morphis, Oberthur Cash Protection, ControlTek, Fiserv, Toshiba and Innovia Group. These breakout meetings are also available on the ICCOS website.
ICCOS Americas will also be offering their first pre-ICCOS Workshop this year, moderated by Barbara Bennett, Vice President & Chief Strategist for the Federal Reserve System's Cash Product Office. This workshop, The Future of Retail Cash Automation: Evolution, Revolution or ???, will be held on Monday, September 16th. A synopsis of the workshop can be found here: http://americas.iccos.com/workshop.
The unique programs are a combination of General Session Presentations, Sponsor Breakout Meetings and a pre-ICCOS Workshop. The General Sessions, Breakout Sessions and the pre-ICCOS Workshop will provide a variety of educational opportunities for all the delegates that attend. In addition ICCOS has an industry leading reputation for providing many networking opportunities during coffee breaks, lunches and cocktail receptions, in addition to the final dinner on the Wednesday night. There will also be a tour of the Miami Branch of the Federal Reserve Bank of Atlanta that is open to all ICCOS delegates. The tour will take place on Thursday, September 19th.
With this much valuable content, leading industry supplier representation and fantastic networking opportunities, it is hard to imagine why you shouldn't be there! Registration is open and available from the ICCOS Americas website here: http://americas.iccos.com/register/. Special Early Registration rates are in effect until August 15th, so sign up soon!
(Editor's Note): Will we see an art exhibition at ICCOS Americas 2013 like the one featured at ICCOS EMEA 2012 featured in this video?