Future of Cash Conference 2016 – Paris – April 11 & 12
(editors note:–)

Counting On Currency is honoured to be a media sponsor for The Future of Cash Conference, returning as an independent event from an 18 month hiatus,  next month in beautiful and iconic Paris France.

In recent years, The Future of Cash Conference formed part of EFMA's Retail Payments Week. However, the event next month will see a reversion to its more traditional format of a stand-alone two day event. A key component of the conference is a focus on efficiency improvement at all touch-points within the cash cycle. Although the Future of Cash Conference has typically been attended by a regional European audience, this years conference will offer world-class content, networking, and full cross-industry representation by currency industry professionals.

If your work demands allow, we suggest you invest in your career and expand your knowledge and network, next month in Paris. You really should plan on attending The Future of Cash Conference 2016!

The Future of Cash Conference 2016
The Future of Cash conference is returning after an 18 month absence to take place 11-12 April in Paris, France. Formerly part of EFMA's Retail Payments Week, it is now a stand-alone two-day event with a focus on the optimisation of all aspects of cash management, through new strategies and best practice, and with participation drawn from across the cash cycle, including central banks, commercial banks, retailers, CIT companies and specialist suppliers of cash optimisation solutions.
As in previous years, The Future of Cash is being organised by retail payments expert Guillaume Lepecq of AGIS Consulting, who comments that despite the increasing popularity of digital payment methods, the vast majority of all retail transactions today are still made with cash
'With this in mind, there is no doubt that cash will remain an important part of the payments industry for many years to come – which, for banks, means finding ways to optimise the use of cash and make it as efficient as possible' he said. 'The Future of Cash conference will focus on the optimisation of the cash cycle, bringing together all stakeholders involved to discuss new strategies for creating the cash cycle of the future.'
Programme Highlights
There will be two keynote speakers – Alain Gerbier of Banque de France on the first day on the modernisation of the cash infrastructure in France, and Kabir Sehgal, the author of the international bestseller 'Coined – The Rich Life of Money and How its History has Shaped Us'.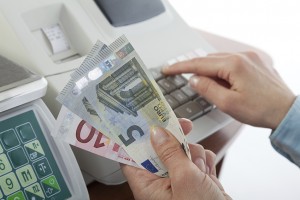 The first session – on The Evolution of Cash Demand – will hear from the European Central Bank (ECB), US Federal Reserve, Bank of England, De Nederlandsche Bank and Portugal's Caixa Geral de Depositos.
It will be followed by an Innovation Round Table comprising the ECB, the Bank of Finland, Cashway, the Federal Reserve and Kabir Seghal, in which they will debate how innovation can contribute to improve the efficiency of cash, and identify which technologies and processes are currently on the radar. Topics explored will include whether we need a robust cash cycle to innovate in digital payments; should innovation aim at displacing cash or change the way we access it; disruptive versus sustaining innovation; and what the cash industry can learn from the 'fintech' model.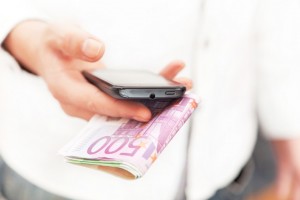 The third session – New Banking Solutions – will look at new opportunities for improving cash distribution and recirculation, with presentations on white label bank branches, recirculating cash at the branch and at customer locations, and the evolution of cash distribution through ATMs.
The fourth session - The Evolution of Cash Cycle Models – will explore of the impact on central banks, commercial banks and CIT companies of recent changes in the cash supply chain. Leading this session will be Graham Levinsohn from G4S who will present for the first time the company's latest cash report.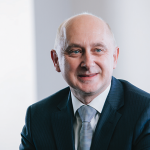 The G4S Cash Report EUROPE: MODERNIZING CASH is a major new study of 28 countries undertaken by G4S examines the relevant cash cycles and seeks to answer the key questions of "What drives the use of cash in Europe? And "Why is cash still popular?"
Other topics in this session include 'The Impact Of The Reduction Of Commercial Banks' Footprint On The Norwegian Cash Cycle' from Norges Bank, 'What the Future Holds for Cash Supply Chains' by Cash Services UK, 'Roadmap Towards A More Efficient Ca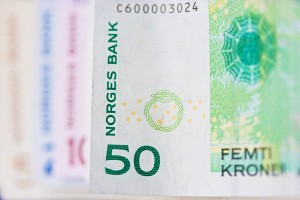 sh Cycle' from the French Banking Federation and 'Cash and Personality Types' by Glory Global Solutions.
The final session will focus on ways to improve the collection of cash, and how retailers, banks and suppliers can work together to make cash usage more efficient.
In addition to the report from G4S, delegates will also receive a copy of 'Cash Essentials – Beyond Payments', a new report from AGIS Consulting which analyses the unique attributes of cash beyond payments, providing a global perspective on cash usage and payment.
More information can be found at the conference website