Excellence in Currency Awards – Finalists
The International Association of Currency Affairs (IACA) and Currency News are pleased to announce the finalists for the 2013 "Excellence in Currency Awards"
In celebration of the art, technology and social integration of individual national currency, we would like to pay tribute to the finalists in each category. Together with The International Association of Currency Affairs (IACA) and Currency News, Counting On Currency congratulates each of the finalists and all nominees for contributing to the continued dominance of this long-standing and most respected payment instrument.
Speaking of contributing to the betterment of our industry… IACA is dedicated to supporting and nurturing the currency industry on a global basis.
IACA's goal is to provide a forum for consultation and collaboration on matters of interest to stakeholders in the cash payments cycle and to GIVE BACK to the industry through the benefits provided from our various projects, programs and information resources.
As a member and supporter of IACA, we ask you to consider becoming a member. Information can be found by clicking here.
So, enough of the unsolicited and gratis sales pitch…
The Finalists are…
The Best New Banknote Series
The awards committee agreed on four finalists;

The States of Jersey Treasury £100 note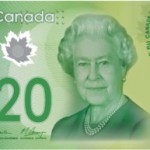 The Bank of Canada polymer series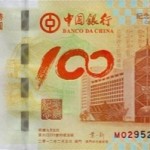 The Macao Commemorative note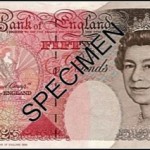 The Bank of England £50 note
The Best New Coin Series
The award for this category for 2013 will be made at the Coin Conference in Berlin (October 28-30)
The Best New Currency Feature
The finalists for the best new feature are:
Neomag  (SICPA)
Dualtrack (Oberthur)
Picture Thread (Arjowiggins)
The Best New Currency Innovation, Process or Product
The finalists for this category are:
Catalogue "Currencies of the World" - InterCrim Press Russia
Fitness Sorting "Brain" software - De Nederlands Bank
Super Orlof Intaglio III -Â KBA Nota Sys.
Common Cash Management -Â National Bank of Belgium & De Nederlands Bank
The Best New Currency Public Education Program
The finalists for the public education award are:
Banknotes of the City of Children (Mexico)
Check a Banknote Smartphone APP (Netherlands)
Know Your Currency (Namibia)
The Best Currency Website
The finalists for the website award are:
The Lifetime Achievement Award
The IACA Board would like to thank those who submitted nominations for the lifetime achievement award
The winner of this award and all the other categories will be announced at the Currency Conference 2013 Gala Dinner in Athens Greece – May 12-15, 2013