Developing Your Own Currency Software
I recently had an opportunity to speak with a Vault Manager whom I have known for the past nine years. We had an interesting discussion about the advancement of technology in his vault and most particularly with respect to Vault Management Software. The story I heard was so surprising that it made me wonder if developing your own currency software was a good or a bad idea.
First, a little personal history… anyone who has followed Counting On Currency for more than the past two years will have realized that I am do-it-yourself amateur with an abundance of passion and limited web-development skills. For the first five years of it's existence I was the sole architect of the entire website. Two years ago I realized that if I wanted to present readers with a credible resource, I would need to hire a professional web-developer. The result of that investment is what you see today when you visit Counting On Currency.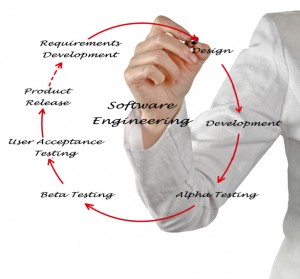 That said, let's get back to the story of the results from developing your own currency software. After looking at all the off-the-shelf Vault Management Software Solutions and weighing benefits versus cost my friend told me that developing your own currency software was a much less expensive proposition that would result in customized functionality suited to their specific requirements. After seven years of continuous development they had implemented a basic solution that allows for simple deposit processing, cash-in and cash-out transfers and vault inventory reporting. When I asked about features like Customer Order integration (via telephone or web portal), Currency sorter integration, desktop counter integration, counterfeit reporting, Receiving and Shipping controls, customer account memo posting and other more advanced functionality, I was told these were still being developed – after seven years of continuous effort! Apparently management still believes that developing your own currency software was still a more cost-effective solution.
I will admit that in mature markets such as North America and western Europe examples of developing your own currency software are becoming more rare. In less mature markets, it is still considered that developing your own currency software is a better way to build a currency vault operation. Perhaps the obvious cost versus benefit analysis might show that, with the low cost of software development available in some countries, this is the best way to proceed. I would challenge that assumption by questioning the cost of the functionality gap between in-house developed solutions and the state-of-the-art world class solutions available off-the-shelf. Although I am not writing this article to promote any particular vendor's solution I can say that from my own experience I have never met a Vault Manager who lived with an in-house solution and who was happy with it in the long run. A few of the less obvious risks that were realized by my friend during the seven year development cycle were: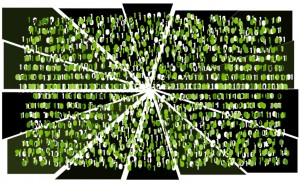 Outdated development tools that ultimately required starting certain projects over again
Software developer turn-over that resulted in lost intellectual property and redundant effort
Poor version control methodology resulting in failed revision roll-outs
Less than appropriate Quality Assurance Testing
Legislation and Central Bank Policy infractions
(Perhaps the most important shortfall) Customer dissatisfaction
In this age of advanced software development tools, industry specific vendor research and development and the declining cost of software development in general, I would suggest that purchasing and off-the-shelf currency management solution, paying for required custom functionality and investing in annual support and enhancement services is far less expensive than developing your own currency software. In addition the exponentially rapid advancement of software and hardware technologies require a consistent and substantial investment to retain best-of-breed status, which is something few Banks want to invest in since software development is not a core competency.
So I ask you, do you really and truly believe that developing your own currency software is the best long-term solution?