Banknote Custodial Inventory Best Practices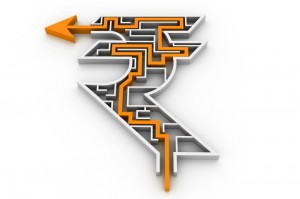 Although banknote Custodial Inventory policies have been in place in some countries for more than twenty years, there is still a lack of standardized banknote custodial inventory best practices. Whether know by the name custodial inventory, notes-held-to-order or banknote distribution systems (to name a few central bank banknote policy monikers) there seems to be more ways of implementing the policies than there are names for it. In our experience every country in the world that has such a policy, seems to regulate and implement it in slightly (or radically) different ways.
A recent article by Banking Frontiers details the banknote custodial inventory best practices in India, as designed and implemented by the Reserve Bank of India. The reason this article caught our eye is that it details, amongst many other aspects of managing national currency circulation, the regulatory control of managing banknote quality. To our knowledge no other national banknote custodial inventory best practices have gone so far as to mandate the segregation of banknotes based on fitness. For anyone who has visited India and has handled the Rupee it is obvious that India needs to have a genuine concern and formal policy for managing banknote quality. As we have discussed many times over the years with various central bankers, any banknote custodial inventory system that does not regulate the separation of fit from unfit banknotes would seem to risk a slow and steady deterioration of banknote quality.
It is with great interest and admiration that we offer the following Banking Frontiers article as a possible roadmap for the application of custodial inventory best practices:
Growing Automation at Currency Chests

Distributed by Contify.com 13 May 2014 Banking Frontiers ATBANF Copyright © 2014 Glocal Infomart Pvt Ltd.  
Currency chests of banks are inaccessible to the commonfolk. They perform one of the critical functions in currency management. Here is an insight into the currency chest automation:

A report of the sub-group set by the ministry of finance in 2012 to review the working of currency chests and to make suggestions on improvement says: "Historically, the currency chests in the country were being established and operated by the public sector banks, keeping in view the requirement of currency at the time of opening of the respective currency chests. However, not only the requirement and circulation of the currency has increased many-fold; its dispensation through ATMs, improved features to combat counterfeiting, notification of 'Clean Note Policy' by RBI, increased volumes, etc, have added new dimensions in operation and management of currency chests by thebanks. Therefore, the efficiently managed currency chests are now not considered as mere storehouse for currency; but for quick and efficient sorting, fast-churning and safe and secure maintenance of some minimum amount of currency to meet urgent/unexpected additional requirement of few days so as to ensure adequate supply of clean and genuine currency in the market."

There are more than 4200 currency chests operated by various banks – both public sector and private – in the country. More than half of these – 2200 – are operated by the StateBank of India.

Guidelines

While RBI has authorized banks to operate currency chests on its behalf, there are specific guidelines issued by the regulator with regard to security – both physical and electronic – lockers and vaults, currency sorting and counting machines as well as generation of MIS reports. The primary aim of setting up of currency chests is to effectively manage currency notes that are in circulation, but the chests also perform the critical functions of segregating soiled and damaged notes and identifying fake currency that has crept into circulation. In fact, the high-end sorting machines at the currency chests are capable of detecting supsect notes and remove them from the lots, which are then subjected to expert inspection by the bank staff and if found to be fake complete the required formalities of filing a police case and reporting to the RBI and the ministry of finance. Currency chests need to be equipped with high end automated systems for currency sorting and counting, in addition to machines for bundling, shrink wrapping for soiled notes, etc.

Currency chests also perform another function envisaged by the RBI. The central bank, in its clear note policy, has mandated banks to segregate and withdraw from circulation, soiled and damaged notes. While this is being done at the currency chest level, the currency chests also facilitate the public to exchange their soiled and damaged notes, as also avail of coins. The currency chests do not directly undertake this activitiy. It is being done by the branch at which the currency chest is located.

Automated Functioning

"The currency chest management is fully automated," says Bindumadhav Tikekar, senior vice president and regional head for wholesale banking operations at HDFC Bank, who is in charge of currency chest operations of the bank. "We use high-end machines, which are capable of processing 5000 notes per minute (Counting On Currency Editor's note – we believe this figure may be a typographical error as we are aware that the fastest single denomination sorting machines available today are capable of up to 2,640 notes per minute). What I mean by processing is, sorting the notes and identifying and segregating soiled, damaged and suspect notes and counting the notes. RBI has come out with detailed guidelines as regards the processes at the currency chests and has mandated that the machines and processes to be used there need to be certified. We have some over 70 such high end machines at our currency chests across the country. Similar low capacity tabletop versions of such machines are also deployed at our branches for sorting and counting notes. Even if some of the suspect or soiled notes escape detection at the branch level, these are bound to be caught by the high end machines at the currency chests," says Tikekar.

Syndicate Bank has undertaken total automation of currency chest management through its CBS platform and Integrated Computerized Currency Chest Operations and Management System (ICCOMS) of RBI. The technology has been standardized across all the currency chests, says T.K. Srivastava, executive director. "We have installed essential infrastructure by way of heavy duty/desktop note sorting machines for detecting fake currency, shrink wrapping machines for soiled notes, note counting/banding/strapping machines etc, and other basic infrastructure as per specifications of RBI," he adds.

Aspy Engineer, president & country head for ATM management and currency chest at YES Bank, says that processes at the currency chests will be fully automated. Stating that the bank is currently working on setting currency chests in Mumbai and in Delhi, he says the work at the currency chest largely involves sorting, counting, packaging, loading / unloading, safekeeping and retrieval of the currency. "Because of the volumes involved, this work cannot be physically handled and it has to be done using machines. The system is capable of sorting the notes on the basis of denomination, design and level of soilage. In general, this system sorts the notes into 'fit', 'unfit', 'reject' and 'suspect' categories. The 'unfit' notes are then sent to RBI for being destroyed. The 'fit' notes are retrieved in packets of 100 pieces. These packets are then fed into the system and information such as denomination, date of processing, name of office, operator code are printed on the label. The notes in the 'reject' and 'suspect' categories are received in separate stacks and these are subsequently inspected manually for the presence of counterfeit or notes," explains Engineer.

Best Practices

He adds that RBI has directed that banks must follow certain best practices and efficiency parameters for the operations which include turnover volume of currency at each chest, time taken in various activities, the number of sorting and counting machines required, adequate space for undertaking various activities, number of employees required for carrying out all these activities, selection, posting and rotation of employees for currency chest operations, monitoring of efficiency of machines and employees through 360-degree surveillance, etc.

Indian Overseas Bank is now in the process of furthering automation of its currency chests. However, the accounting procedures and reporting to RBI are done through ICCOMS, says ADM Chavali, executive director. "While setting the currency chests, we have taken into account the following aspects: (i) meeting the currency requirement of the public in the area, (ii) transporting surplus cash balances in the region to needy branches after sorting into ATM fit/re-issuable/ soiled etc in the currency chests, (iii) maintaining the quality of currency (machine processed notes) in circulation by withdrawing unfit notes, (iv) exchange facilities of one denomination into another, (v) exchange of soiled/mutilated notes as per note refund rules, and (vi) enabling the bank branches to work with minimum cash balances of its own. By rationalizing currency chests, we are planning to establish one currency chest in each region in the long term as this would give an impetus to the implementation of the 'Clean Note Policy' of the RBI," says Chavali.

Helping Crr

Tikekar of HDFC Bank says a currency chest is a repository of currency notes that lies within the premises of a bank. But the money put into it is treated as having been deposited with the RBI. "Therefore, theoretically, it helps a bank to meet its 'cash reserve ratio' requirements, while at the same time not parting with the cash. Banks, therefore, desire to have as many currency chests as possible. Earlier, banks had to report the balances in the chest to the RBI at EOD. However, today typically the chests are linked to the RBI that all transactions could be monitored by RBI real time," says he.

3 Basic Functions

Engineer states that there are three basic functionalities for a currency chest: One is to ensure that the branches of the bank and its ATMs are provided adequate cash as their requirements and projections. The second is to offer currency chest facilities to banks which do not have their own currency chests (for example foreign banks and the cooperative banks) so that these banks can make use of the facility for a fee. And the third is to detect soiled notes as well as counterfeit notes in order to check the circulation of such notes in the monetary system.

"The third functionality is the most important one," he emphasizes, adding: "RBI, under its clean note policy, will periodically withdraw all soiled and mutilated notes from circulation and put in its place fresh and clean notes. RBI has authorized the currency chests branches of banks to exchange soiled, torn, damaged/ mutilated/defective notes. Similarly, the currency sorting machines are capable of detecting suspect notes, which are then removed from the bunches and examined carefully for its genuineness. Counterfeit notes can thus be detected and withdrawn from circulation."

Security & Infra standards

What about the infrastructure available at the centers locating currency chests – in terms of equipment for note counting, detecting fake currency, etc?

Tikekar says there are actually three classes of currency chests. "One is those chests located in cities and towns. The second is those that are in border areas and the third is those located in areas where there is terrorism or related acts. RBI has specified separate security details for these three classes of chests, like the thickness of RCC walls, additional layers for entry and exit, easy passage on all the sides, facility to move cash vans effortlessly, and surveillance of not only the chest but the peripheral and adjoining areas. The other infrastructure remains the same – like sorting and counting machines, vaults etc," says he.

Engineer points out to the RBI stipulations on setting up currency chests, which include safety of the location of currency chest, specifications of height or area of the strong-room, thickness of walls, ceiling and patrol corridor. "The walls, flooring and roof have to be of RCC with specific thickness and with twisted steel tang bars laid within. The measurements vary depending on the location of the currency chest. For example, in a border town, there have to be additional reinforcements. In addition, there has to be provision for surveillance space/patrolling corridor all around the vault area," says he.

In addition, each currency chest will also have note sorting machines (NSMs) and counting machines, all high-end automatic processors, says Engineer.

The standard machines used in currency chests are those of Giesecke & Devrient, Dela Rue and Laurel which are essentially bank note processing systems and are capable of sorting, counting, detecting counterfeits and shredding unfit notes. In addition, there will be high end vaults to store the cash. These are currency bin cabinets, which are virtually fire and burglar resistant. Again there are stipulations from RBI on these vautls and the two top brands are Godrej and Steelage.

Chavali maintains that currency chests of Indian Overseas Bank have high end version 4+1 note sorting machines to sort out the notes into re-issuable, ATMfit notes, soiled notes and suspect notes. In addition to these high end machines, the bank has provided 2+1 NSMs and 1+1 NSMs for sorting/detecting counterfeit notes received from the public.

Countering Fakes

One of the aims as envisaged by the Reserve Bank of India is to combat counterfeit currency. What has been the banks' experience in this?

Srivastava of Syndicate Bank says currency chests play a very crucial role in combating counterfeiting of currency. "With heavy duty NSMs, the bank has been able to attend to this problem with better precision. In addition, the chests function as back offices for processing the banknotes remitted by branches using the high end NSMs and for detecting, impounding and reporting of counterfeit notes as per RBI Master Circular dated 1 July 2013, says he.

Chavali says his bank has provided Note Authentication Machines to all its branches. "Counterfeit notes detected by the chests are impounded and reported to the nearest police station and concerned regional offices of RBI through nominated district level nodal officer. Currency chests have been successful in detecting and impounding counterfeit notes. The present system of providing incentives may be made more attractive so as to improve the reporting system, says he.

"The machines at the currency chests are capable of detecting what is described as 'suspect' notes," says Tikekar. The machine actually throws out such notes. These can be soiled notes, damaged notes or fake currency. Such 'suspect' notes have to be physically examined by expert sorters, who can then determine whether they are soiled notes or damaged notes or counterfeit currency. When counterfeit currency is detected, there is elaborate procedure of informing the RBI and the ministry of finance, which can then initiate necessary investigations," he adds.

There are specific experiences where banks have found quite a number of counterfeit currency notes coming into the system through bullion trading. This is mainly because unscrupulous elements find it easy to push fake notes into this trading system as the volumes are huge and substantial trading happens in cash.

Mis

RBI specifies the cash holding limit for each currency chest. The bank concerned is expected to strictly adhere to this norm. There is an automated system initiated by RBI, called the Integrated Computerized Currency Operations and Management System (ICCOMS) and a currency chest module in the system called the Currency Chest Reporting System (CCRS). The CCRS caters to both transaction processing and messaging at the chests. The primary objective of the system is to facilitate prompt, efficient and error-free reporting and accounting of the currency chest transactions and proactive monitoring of the currency operations as well as the resource position with a view to increasing the efficiency of the currency management function. Currency chest officers report to the RBI through this system EOD.

Says Tikekar: "As I mentioned earlier, the currency chests are operated on an automated system. There is software that is embedded in the system which facilitates MIS by which we can take informed and proactive decisions. For example, we get to know the cash requirements at a particular branch or an ATM by the evening and by 8.30 am the next day, the notes are kept ready for despatch and by 9 am these are actually delivered at the branch or ATM concerned. We can monitor online, realtime, the status of cash at any currency chest so that shortages can be met and in case there is an excess than the prescribed holding limit, remedial action can be taken. The monitoring can happen centrally as all the information from all the chests is available at the central office. The currency chests are also covered under audit and the internal audit team carries out the exercise every three months. The team can also take up surprise audits at any point of time at the currency chests."

Chavali says an effective MIS can help the controlling offices in identifying the surplus cash holding branches and in planning movement of cash from these branches to the currency chests/needy branches of the bank/other bank.

Srivastava too agrees that MIS is very vital for monitoring the flow of currency between branches and currency chests. "In Syndicate Bank, a system of monitoring cash holdings of branches is in place wherein the cash balances are made available on daily basis to the controlling units. A mechanism for lifting cash from branches which are in surplus and remitting to the currency chests is also in place. The nodal executives at regional level monitor the cash holdings of the branches to ensure availability of currency within the designated area," says he.

Engineer says there are software systems that can be integrated with the currency chest infrastructure so that the currency chest head as well as the bank's corporate head office can have a realtime view of the currency chest status. Such a system is also integrated with the CBS of the bank so that on a realtime basis cash requirements at branches and ATMs can be asssessed and proactive action taken.

Exchanging Notes

Apart from being a repository of cash, what are the other services offered by the currency chest?

Says Tikekar: "The branches to which currency chests are attached offer services to the public by way of exchanging soiled notes and providing coins. The first is in terms of the RBI's policy on clean currency. In addition to this service, HDFC Bank also provides currency chest facilities to other banks – especially foreign banks and cooperative banks – which do not have such facilities of their own. We have tie-ups with over 25 banks by which these banks avail of our currency chest facility. The process is for these banks to have accounts with us and the currency they entrust to us for safekeeping will in actuality be shown as credit to their accounts. When they remove the currency from the chest, the amount will stand debited to their account. By this way, we are able to show a better 'cash reserve ratio' too."

He adds that the RBI wants banks to be of service to the public in terms of exchanging old and torn and soiled notes as also in terms of providing them with adequate supply of coins. "HDFC Bank has been proactive in this during the last 4-5years as we hold coin melas in our branches for this purpose and provide the facility to the public. We publicize such events at our branches and members of the public can walk into our branches and have their damaged notes exchanged to fresh notes. We now propose to extend this facility to hitherto uncovered towns and villages as well," says he.

Chavali mentions that Indian Overseas Bank's currency chests are accepting adjudication of mutilated and cut notes received from the public through the branches of the bank. "As advised by RBI, we are conducting exchange of soiled note melas and coin distribution on an on going basis. Coin vending machines have been installed at all currency chests-attached branches and 50 other branches and retail distribution of coins is effected through these branches," says he.

According to Engineer, banks are expected to accept all currency notes. In the process, often soiled notes as well as notes of suspect character get mixed with the notes. "One of the functions at the currency chest is to identify and separate such notes. Over a period of time, upon RBI's directive, such notes are destroyed. RBI also tells banks to withdraw certain currency series from circulation. For example, the recent decision to withdraw the 2005 series currency notes. This work is also handled at the currency chest. Currency chests also help to supply coins to the needy people. This is done through the branches. The currency sorting machines detect notes which are of suspect nature. Such notes can be counterfeit notes or damaged notes. So, at the currency chests, there will be expert staff members who are specially trained to detect such counterfeit notes," says he.

Security Aspects

Security is one aspect that is of utmost importance at the currency chests. There are RBI prescribed standards and procedures for security, which include reinforced doors and time locking systems, emergency alternative doors, surveillance passage/patrol corridor, security ventillator, heating ventillation and AC arrangements inside, 24×7 surveillance with CCTVs, CCTV coverage of the peripheral area, emergency lighting, smoke and fire detection alarms, fire-fighting systems, burglar security alarms and biometric access control systems. The vaults are also to be made to specifications and to be procured from certified manufacturers. The periphery of the building housing the currency chests is also subjected to surveillance, which includes 24×7 CCTV monitoring, patrolling by security personel and installation of electronic sensors to detect any extraordinary movements.

In addition, the state police is required to provide 24 hour manual security and in case this is not available, the banks can get private security agencies and in that case the vaults need to be brought under insurance. In addition, there is a dual custodianship at the vault level and all the chests are linked to the nearest police station through a hotline.

Says Engineer: "There are specific instructions from the RBI with regard to 24×7 CCTV surveillance of the entire and adjoining areas, fire and burglar alarms, electronic bio-metric access to the vault areas, electronic locking of bins. Another stipulation is the dual custodianship of the vault. The personnel at the currency chest are also very carefully selected, their integrity and honesty double-checked. Usually, there will be a small team from the bank, which will be handling the administration and supervision of the currency chest, while tasks like currency sorting, counting, bunching etc will be outsourced. In all there will be about 15 to 20 staff at the currency chest, in addition to the security staff."

Tikekar says besides the physical security, the vaults are also to be made to specifications and to be procured from certified manufacturers. In addition, there is dual custodianship at the vault level and all the chests are linked to the nearest police station through a hotline, he says.

Chavali points out that all the currency chests are guarded by State Reserve Police round the clock apart from the bank's own armed guards. The biometric access control systems, burglar alarm systems and CCTV enhance the security system, he adds.

According to Srivastava, the currency chest is a government/ RBI treasure. "The prime responsibility of safeguarding the RBI vaults is that of state police. Electronic systems such as biometric access, CCTV cameras, fire alarms and security alarms with auto dialer facility are provided at all the chests, while time lock devices are installed in strong room grill gates to prevent unauthorized entry before the pre-set time.

System At Sbi

It is interesting to understand how State Bank of India, which has the largest number of currency chests in the country, handles security issues. Brig J.K. Kurian (Rtd), chief officer (Security), of the bank says the bank is now in the process of automating security management at its over 2,200 currency chests across the country. "The system that we envisage to put in place will involve remote surveillance and central monitoring of all security aspects. We are actually looking at a third party, which can implement the system at the currency chests and operate it. It is a sort of outsourcing the work to third party experts so that we can concentrate on our core activity. It will be governed by SLAs and related commitments on the part of the service provider and will be fully supervised by the bank personnel. The service provider will provide all the required security gadgets at the premises and it will function on an opex model. It will also be the responsibility of the service provider to monitor all the security-related activities at the currency chests and in case of any events to inform the concerned bank fuctionaries and/or the police in real time. We are now evaluating the various offers made by service providers."

He says this arrangement will be an enhancement of the system prescribed by the RBI under its guidelines, which includes fire and burglary alarms, hotlines to nearby branch and fire and police stations, specified vaults and strong rooms and security guards.

Capt L.K. Singh, chief security officer, Bank of India, says all the currency chests of the bank are provided armed police guards round the clock. Apart from this, there are electronic security systems such as CCTV, biometric access controls, time locks and limit switches at the chests. According to him, an ideal security solution at the chests could be that the location of chest should provide natural security, it should be away from international borders, proper contingent of police guards should be posted to guard the chest round the clock and adequate bank staff should be posted as supervisory staff.

According to S.K. Chaturevdi, chief security officer, Canara Bank, the currency chests of the bank have the latest security doors with sensors, biometric access controls, complete CCTV coverage of the chest area, inbuilt time lock devices, etc. He also feels the chest location should itself be in a secure place, and it should have 24-hour protection, spacious working conditions, besides 24-hour electronic surveillance and fool proof alarm systems.

Cit Companies

One of the vulnerable links in the whole cash management system is the security of the cash carrying vans of the CIT companies. Of course, banks are not directly concerned with this as CIT operators are independent entities and are contracted by the banks to distribute cash to different branches and ATMs. The vulnerability is largely a question of maintenance of law and order, which is the responsibility of the government.

The CIT companies operate in extreme risky and difficult situations although there are mandatory armed guards and other security systems that are available in the CIT vans. In spite of that there are instances of these vans being intercepted and hijacked. Often, there is insider involvement in such frauds.

What is desirable in such a situation is there here should be a very thorough background check of all the employees of CIT companies, not just by HR firms but by police as well. Secondly, the vehicles deployed by CIT companies should be equipped with GPS to facilitate monitoring from a central location so that its route and location at any point of time during transit can be determined and corrective action if necessary taken in appropriate time. Lastly, the vehicles should be interception proof like they should have doors that can withstand attacks and should have puncture proof tyres, etc.

Engineer feels that there is a lot of scope for improving the security system of CIT companies. Says he: "Ideally, all the vehicles used by CIT companies should be GPS-enabled so that there is a mechanism to trace, track and monitor their movements. At the ATMs, instead of the present practice of refilling the cassettes, cassette swapping should be adopted. Banks may be hesitant in adopting this because of the high cost of the cassettes, but I am of the opinion that it is worth considering. Another demotivating factor is that cash holding will go up in such a scenario."

Tikekar says as a practice in HDFC Bank, one of the members of the bank staff always accompanies cash vans in addition to the security personnel. "What I find lacking in the security set of CIT vans is enabling GPRS. This is a must to monitor the movement and location of the vans. Technology is available and I believe this will be the next step in line."

Srivastava mentions that CIT vans are provided with GPRS, security alarms and fire extinguishers in line with RBI specifications to track their movements and also divert the route in tune with the requirements.

Chavali feels the security solutions offered by cash logistics companies engaged by the bank are found to be adequate as at present. "As regards the improvements in the operations we endeavor to minimize the turnaround time in delivery and receipt of cash from/ to the branches/chests. When compared to international practices, these are technology driven and we propose to implement them over a period of time."

Staffing

Tikekar says the staff at the currency chests constitutes a mix of bank staff and outsourced staff. "Ideally, there is a person in charge of the floor management, whom we call team leader, who is invariably a bank staff. The sorters and note counters are outsourced staff. For all the staff to be put in currency chests, we do candidate profile verification, which is done in-house, in addition to an agency checking background details. Every staff member aspring for the job must provide at least 2 references. Almost all the staff taken at the chest has previous experiences in handling currency, especially in detecting fake notes. The incharges would have 20-30 years of cash handling experience and they would come from branch or teller operations. Before they are deployed at the chests, they are given initial training at the bank and also at RBI. It is an ongoing exercise. Yes, we do rotate staff as jobs at the currency chests are not constant and staff members can come from any department and from the currency chests they can opt to go out other departments."

Engineer is of the view that it is a specialist function. He says the bank would intend to get the best specialists with relevant experience from the industry for the process of setting up and running the Currency Chests.

Indian Overseas Bank has been providing periodical training to all its currency chest officials by sponsoring faculty from RBI on topics such as reporting of FICN/RBI Note Refund Rules (2009) & Adjudication of Notes, introduction to ICCOMS and reporting to RBI, inspection reports of currency chests – deficiencies and its rectification. Chavali says the officials posted to currency chests are rotated once in three years and the clerical staff once in five years.

Srivastava says the personnel posted at the currency chests have to familiarize themselves with the Currency Chest Manual of RBI. The personnel are rotated as per transfer policy norms of the bank on completion of a term, says he.