Automated Cash Handling - Case #1
Automated Cash Handling - Case #1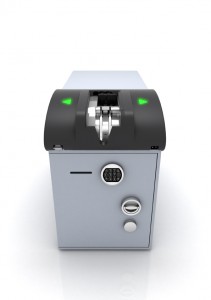 Recent experience at trade shows and conferences has indicated a growing interest in the cost-effective application of increased automation in the cash handling process. In this first of an as yet unknown number of articles featuring automated cash handling solutions, we focus on cash handling automation in the retail sector. We discovered a marginally biased yet data and experience rich research undertaking. The resulting paper in question was the effort of Joachim Pinhammer, Research Director – Retail Technology at PlanetRetail.net. In his paper he  studies the effects of automated cash handling for retailers, their chosen Bank(s) and CIT companies where appropriate.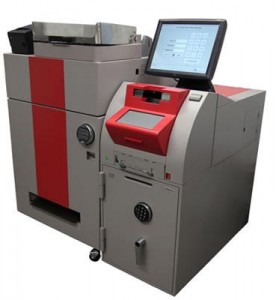 The tone of the summary resonates with our own beliefs regarding automation and almost any commodity-based supply chain. In our humble opinion, one of the key components of an effective and cost-efficient commodity supply chain is the appropriate use of automation technologies, as they become more affordable and easier to apply. For instance, in the currency supply chain t is now possible to monitor and control networks of devices to optimize cash levels at the most basic level, the retail transaction point. If we are looking to improve our part of the supply chain we are likely to see many case study references covering various challenges and solutions. However with all the noise being generated by suppliers, media, consultants and other pundits, it is difficult to divine the high level understanding necessary before embarking on one's own solution safari.
Although we are not able to reproduce the summary or any contents here, we can provide you with a link for access to download the paper Automated Cash Handling – Getting a Handle on Cash.
(disclaimer: by posting this link, Counting On Currency is in no way endorsing any supplier or solution)
A word to the cautious researcher and questioning reader – the paper seems to have been commissioned by one particular industry supplier. However, the paper references many industry competitors who are active in automated cash handling solutions for the retail sector. Upon first reading the paper would appear to be for the most part unbiased.
Automated Cash Handling – Getting a Handle on Cash

Based on best practice case studies from retailers around the world, the latest edition of Planet Retail's study "Automated Cash Handling: Getting a Handle on Cash" focuses on identifying the challenges in handling cash in retail operations, offering transparency on available cash automation solutions and helping retailers select the right products and services to address their specific business challenges.

Key findings of the research include:Â 

Cash payments will remain popular with consumers and will represent a significant share of checkout transactions for many years to come
Automation technologies can be instrumental in making store processes more efficient, reducing if not eliminating cash-related security risks and helping to improve the shopping experience for customers
Cash recycling solutions deployed in the back office are an investment priority for large stores and provide fast return on investment. Smaller stores primarily benefit from front of store implementation of cash recycling technology
Ultimately, retailers can benefit from closing the in-store cash cycle, completely eliminating manual handling of cash, however, the future vision of a fully-closed cash cycle between banks, CIT companies and retailers is still far from becoming a reality

Planet Retail – Powering Retail Decisions