Apple Pay and Cash Is All I Need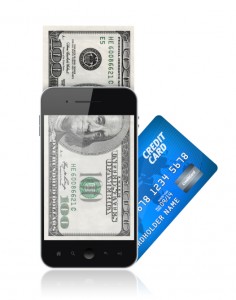 Ask anyone who knows me and they will likely acknowledge the nickname my wife gave me many years ago. I am GadgetGuy. As an acknowledged addict for most things technological in the computer and online worlds, I was immediately drawn to the evolutionary payment platform that Apple has announced. In my humble opinion, Apple Pay could set the example for wearable computing driven wireless payments for all forms of digital payment. In one stroke, Apple has developed an ingenious payments platform that not only eliminates the opportunity for card data theft (you have no physical card to hand the merchant), but also does not store or transmit any card data! I can't wait for the day I can say, "Apple Pay and Cash Is All I Need"!
I admit to being somewhat of an Apple disciple. Almost every computerized, music and TV device in my home was made by the company Steve (Jobs) built. I even own shares in Apple. I drink the Apple Kool Aid from a hose! That said, the reason I believe this to be a game changing event is due to the simple method Apple has established to link you and your device with your digital payment provider (Visa, MC, Amex, Debit Card, etc.). In concept Apple Pay is simple yet behind the scenes are large companies working together to protect their investments and ultimately our identities and money. Apple Pay will decrease the value of the card brand and make electronic payments a "vanilla" experience. I do not believe Apple will have total control. As in the past, they have simply raised the bar through sheer effort to produce products and services we really need. Others will as they have done in the past, play follow the leader and copy the best of this new deployment methodology. Remember, I drink the Apple Kool Aid from a hose!
Every time you hand over your credit or debit card to pay, your card number and identity are visible. With Apple Pay, instead of using your actual credit and debit card numbers when you add your card to Passbook, a unique Device Account Number is assigned, encrypted, and securely stored in the Secure Element, a dedicated chip in iPhone. These numbers are never stored on Apple servers. And when you make a purchase, the Device Account Number, along with a transaction-specific dynamic security code, is used to process your payment. So your actual credit or debit card numbers are never shared by Apple with merchants or transmitted with payment.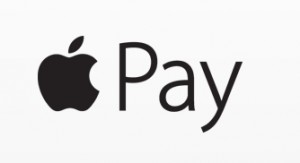 The point of my rant about Apple Pay is not necessarily to promote Apple. That is a side benefit. What I find most intriguing of all is the possibility that a "vanilla" payments platform and some cash will soon be all I need to carry in my pocket. I can have credit and debit available at the touch of a finger or I can use cash for simplicity, annonymity and/or necessity (electrical blackout or unavailability), as is my choice. Other identification cards notwithstanding, I can almost make leaving my wallet at home a part of the plan rather than yet another act of forgetfulness! When this new platform comes to Canada, I will be amongst the first to adopt and test the theory Apple Pay and Cash Is All I Need!
If you would like to know more about Apple Pay, check it out here on Apple's website.