(Editor's note:- The 2015 MEA Cash Cycle Seminar marks an inaugural Middle East & Africa focused event, giving the region and it's members the opportunity to experience premium educational and networking opportunity dominated by highly relevant information. The 2015 MEA Cash Cycle Seminar also marks an addition to the Currency Research Cash Cycle Seminar family and through continued partnership with Currency Research and with all industry conferences, Counting On Currency extends our media sponsorship and support with this Middle East & Africa event.)
2015 MEA Cash Cycle Seminar
Pre-Conference Release -Â July 31, 2015
Inaugural Middle East & Africa Cash Cycle Seminar (ICCOS)
Beirut, Lebanon -Â November 3-5, 2015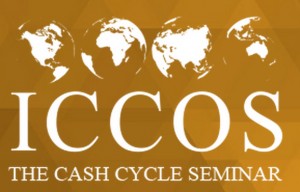 Currency Research (CR), the World's Resource for Currency Knowledge, takes great pleasure in announcing the inaugural Middle East & Africa (MEA) Cash Cycle Seminar (ICCOS). This seminar is the latest addition to CR's international educational program held annually in the Americas, Europe, and Asia. Organized in close collaboration with seminar hosts, Banque du Liban (BDL), this premier event will take place in Beirut Lebanon, at the crossroads between Asia, Africa and Europe, from November 3-5, 2015 at the Hilton Beirut Habtoor Grand Hotel.

As the first of its kind in the region to focus on the cash cycle and to promote efficiency and security in cash operations by Central Banks, Commercial & Retail Banks, Cash Management Companies (CMCs)/CITs, and others, this unique seminar should not be missed by anyone interested in connecting with peers and industry leaders to learn about the latest cash-focused solutions. As Mr. Tan Chee Meng, Managing Director for Asia & Middle East, and Ms. Nena Vukicevic, Managing Director for Europe & Africa, remark: "Each year, Cash Cycle Seminar attendees from the Middle East & Africa have expressed hope that the seminar will be conducted closer to home. We are very glad that the Central Bank of Lebanon is willing to host the inaugural event, creating an exciting platform for the region to keep abreast of the trends in cash handling and management around the world thus improving efficiency and security in the cash cycle."
For the first MEA Cash Cycle Seminar, CR and BDL have brought together top presenters and topics to fill a very informative and engaging agenda. Spanning three days, the seminar provides a range of meaningful learning and networking opportunities, including a full day pre-seminar Central Bank Summit (open to delegates from Central Banks only), followed by two full days of general Plenary Sessions plus an interactive sponsor exhibit and variety of Sponsor Breakout Meetings held in smaller, more intimate, settings where leading global industry suppliers share the latest information and innovations.
Engaging Plenary Sessions
The planned Plenary Session presentations will focus on a wide range of relevant topics, best practices, and case studies, from alternate payments in Africa and their influence on cash, the future of cash in a digital world, and counterfeiting trends and deterrence in the MEA region, to clean note policies, cash cycle trends, epidemics and cash management, and much more. Among the many featured presenters, Angela N. Chileshe from the Bank of Zambia (BoZ) will be in Beirut to discuss the role of the Central Bank in the cash cycle. She will discuss how, despite remarkable growth in various electronic payment systems, the use of cash in Zambia has continuously grown, as witnessed by the rising currency in circulation (CIC). Ms. Chileshe will comment on the major role played by BoZ in the cash cycle from procurement to destruction, and how Commercial Banks purchase notes and coins from the BoZ at face value and return unsorted currency for sorting into fit or unfit. According to Ms. Chileshe, the increase in CIC volume has brought about the need to explore the private sector's involvement in CIC management by outsourcing certain aspects of the currency management cycle traditionally performed by Central Banks. In the recent past, BoZ has decided to implement new cash management rules to govern cash operations with Commercial Banks, aimed at ensuring that a consistent operational environment is established for all Commercial Banks. This presentation will look further into that process of implementation.
Mark Smith from Travelex will also be present to discuss the changing requirements of foreign banknotes (USD & EUR) in Sub-Saharan Africa, and will cover the key factors influencing the wholesale import and export of foreign currency banknotes, the potential threat of dollarization, how foreign currency banknotes influence the parallel economy, and how foreign banknotes requirements are changing. Mr. Smith will provide informative commentary on the wholesale banknote industry in Africa.
Also of particular interest is Communication Channels with the Public by 2015 MEA Cash Cycle Seminar host, Banque du Liban. BDL's Cash Operations Department will discuss how they have opened various communication lines – virtual and in-person – with the general public and specific stakeholder groups to reach several goals. These goals include: the introduction of the public to new banknote series designs; raising public awareness of banknote series security features; measuring the "market share" of the national currency through dollarization statistics; raising public awareness of the key role of the Central Bank as a means to increase the use of the national currency; enhancing financial education; performing and supporting cultural activities based on a commitment to corporate social responsibility; and organizing and supporting conferences and events that create opportunities for local companies based on corporate "industrial" responsibility.
In addition to the above presentations, other planned Plenary Sessions include:
 
Keep an eye on the website as more seminar presentations are confirmed.
Informative Sponsor Breakout Meetings
A number of leading global industry suppliers will be coming together in Beirut to showcase the newest cash-related products and innovations in the interactive Sponsor Exhibit Area. Seminar sponsors will additionally discuss new ideas and solutions in an array of breakout meetings covering a number of industry-specific topics. These meetings are held in a smaller setting than the general sessions, allowing for more interaction and delegate participation. Delegates will hear from Giesecke & Devrient, who will discuss two topics, including Smart Automation for Small and Medium-Sized Cash Centres. De La Rue will ask the question, Does One Solution Really Fit All? and Innovia Systems will lead a discussion of national 'Clean Note' strategies. Seminar sponsors Glory Global Solutions, I.NETWORK Automation, The Royal Mint, and Toshiba will also be conducting informative breakout meetings for the benefit of delegates. The website will be continually updated as more meetings are confirmed. The confirmed list of meetings to-date includes:
Pre-Seminar Central Bank Summit
The pre-seminar Central Bank Summit presents a unique opportunity for Central Banks to specifically focus on common issues and solutions in the cash cycle, including those related to the production, issuance, distribution, and re-circulation of banknotes. Topics of discussion will include outsourcing of banknotes and coin production, effective vaults inventory, automated cash cycle operations, banknote counterfeiting, and substrate durability. Brainstorming of ideas and solutions will be strongly encouraged in this seminar!
Exclusive Banque du Liban Tour
Banque du Liban will be holding an exclusive tour of its facilities for delegates of the 2015 Middle East & Africa Cash Cycle Seminar. This is a fantastic opportunity to engage with and learn more about the cash processing facilities and techniques of one of the Middle East's most renowned Central Banks.
The inaugural MEA Cash Cycle Seminar (ICCOS) is an unsurpassed opportunity for stakeholders from all areas of the cash cycle to network with a cross-section of industry peers and leading industry experts from around the globe, while learning more about best practices, challenges, issues, and innovations within the cash cycle. By bringing together key industry individuals from the Middle East & Africa, as well as stakeholders from other regions and nations interested in learning about trends in the area, this seminar offers a broad view of the overall industry.
Register before September 19 to take advantage of the inaugural discounted conference registration rate! For more information about this exciting seminar, see the recently published MEA Cash Cycle Seminar 2015 brochure or visit the ICCOS MEA website.