2015 Currency Conference A Retrospective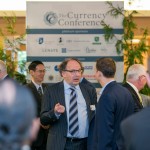 Attending the 2015 Currency Conference was one of the highlights of my career in this most noble industry. Not only was it a fantastic opportunity to see many friends and acquaintances, it was an incredible opportunity to gain knowledge from a top-down, central bank perspective. At a time in history when cash is under siege from multiple sources, it was reassuring to hear so many people confidently state that cash is here to stay.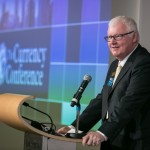 From the opening remarks by Mr. Richard Haycock, Chairman Currency Research (see video below) and the Welcome Address from Ms. Carolyn Wilkins, Senior Deputy Governor Bank of Canada, it was plain that the tone of the conference would be positive regarding the future of our industry.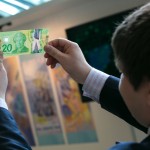 If the media hype and lobbying efforts surrounding alternate payment forms are to be believed, then one would expect a certain air of doom and gloom from the industry suppliers who sponsored the 2015 Currency Conference. I am pleased to report that not a single supplier I met during my exhibit floor walk-about was anything but enthusiastic for the future of banknotes and coins. Of particular note were the exhibits by The Canadian Mint, The Royal Mint, Oberthur Fiduciaire, KBA NotaSys and SICPA who were proud to discuss their ongoing efforts for product improvement and displays of new hi-tech designs and authentication features. I walked away with a few samples of coloured coins from the Canadian Mint that are the envy of my friends and family.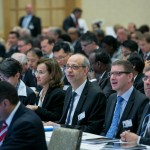 It is acknowledged that one of the major challenges to any industry serving governments and society, is ethics. We have all heard the stories of unethical practices in intellectual property development and procurement, so my time speaking with Mr. Antti Heinonen was most educational. As Chairman of the Banknote Ethics Initiative he has a unique and passionate perspective on protecting and enhancing the ethical credibility of the banknote industry.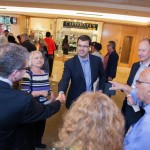 Mr. Mark Gould, Senior Vice President and Deputy Product Manager Federal Reserve Cash Product Office delivered yet another informative and entertaining presentation on the planned revisions to the US Payments System and the possible impacts on cash usage. Mr. Gould was careful not to predict changes too far into the future, as he noted that Currency Research and Mr. Haycock never forgets a failed prognostication!
Of particular interest to this attendee was the panel discussion on Public Surveys and Perception Studies. It was interesting to note the inclusion of more social media strategies in terms of reaching, listening to and understanding the public's perception on cash usage and it's permanent role as a payment choice.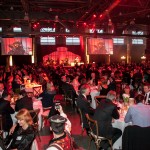 I have long heard of the tradition of the Gala Dinner as a premier closing event. This incredibly entertaining event was initiated in style with the announcements by Ms. Eugenie Foster of the recipients of this years Excellence in Currency Awards and inductees into the Currency Hall of Fame.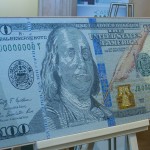 All told, the 2015 Currency Conference was a fantastic initiation for me as a first-time attendee. I will make sure to attend as many as possible in the future. I am sure that the staff of Currency Research will build upon the success of this event in Vancouver when we meet again for the 2017 Currency Conference in Kuala Lumpur, Malaysia.
Opening Remarks