2014 IACA Excellence in Currency Awards
Voting for the 2014 IACA Excellence in Currency Awards closes on Friday February 28, 2014! The ballot is now live on the IACA website.   All delegates from IACA members in good standing are encouraged to vote for the winners. Access the ballot by clicking here – you will need your password – if you are not yet a member of IACA, this would make the perfect opportunity to join. IACA is the only not-for-profit organization dedicated exclusively to the supporting the currency industry.
Finalists for Technical Excellence in Currency Awards
The International Association of Currency Affairs (IACA) is pleased to announce the shortlisted finalists for the 2014 IACA Excellence in Currency Awards. There are two awards, Best New Currency Innovation and Best New Currency Feature or Product. IACA's Awards Committee has chosen the finalists from 20 nominations received, which will be put to the IACA membership for a vote. The presentation of the awards will take place at Banknote 2014 Conference in Washington on April 8, 2014.  We look forward to seeing you at the presentation of awards.
Finalists are as follows:
Best New Currency Innovation: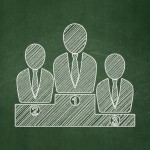 KBA-NotaSys "Protecta" varnishing unit which can be used as a stand-alone varnishing unit or integrated in the Super Numerota numbering machine.
KBA-NotaSys "PlateCoat" new concept in chrome-plating described as an environmentally friendly breakthrough in the galvanic process.
Giesecke & Devrient's "Look" laser technology to individually adapt established security features such as numbering and thereby create new ones.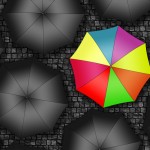 Best New Currency Feature:
Louisenthal in collaboration with SICPA has produced on the Morocco 100 dirham note, a "RollingStar"security thread that is harmonized in colour, movement and/or 3D effects with SPARK optically variable effects.
Oberthur has produced on the Mauritius Rs 25 and Rs 50 notes, "Swing" that shows two different iridescent motifs overprinted on a transparent window which colours are inverted when observed in transparency.
De La Rue has produced on the Mauritius Rs 500 note an "Orbital" effect, a bright ring of light that appears to slip around freely within the area of the printed SPARK ink.
Goznak has produced on the Russian 100 ruble note, "ZEBRA", an optically variable   wide polymer stripe embedded into the banknote substrate that permits the creation of a window where a light feature can be seen on a dark background changing to a dark feature on a light background when the feature is tilted.