Risk and Reward of Outsourcing
In today's highly competitive banking environment there are an increasing number of ways to cut costs and increase profits. One of the most popular with respect to currency processing, is contracting an outsource service provider to manage ATM's, Commercial cash deposits, Central Bank returns, etc.. This rise in the popularity of cash process outsourcing has also meant significant opportunity for Cash-in-Transit companies. As this trend is gaining in popularity we would like to take a moment to examine the risk and reward of outsourcing.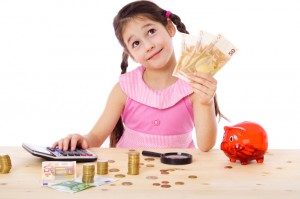 The rewards of outsourcing to Bank's are almost entirely cost and profit-centric. Cash vaults are expensive to build and maintain. Staffing can also be a challenge as it is not the most enjoyable job and the pay is often relatively low. Avoiding the infrastructure costs and efforts to hire, train and maintain efficient staff can also be a plus.
The risks of outsourcing are often harder to identify. Obvious risks might include inadequate security, insurance and facilities for the work being outsourced. Other risks include the loss of direct involvement in providing a core service to customers. The effort necessary to investigate a complaint can often take more time and involve more people than before the outsourcing. During our time in this industry we have had many opportunities to visit and observe operations of outsource providers. Specific observations of risk that we have seen (and no outsource provider would admit to) are:

Unsecured facilities that are dressed up to look secure
Inebriated staff
Commingled funds
Inexperienced staff with no option for standardized training
Poor vetting practices in hiring
Lack of applied cash handling standards within an outsource services company
Unsecured transportation
It has always been a bit of a mystery to us why Banks would seek outsource opportunities for such a critical core business. It is also somewhat surprising that the decision process to select an outsource provider is more heavily weighted to financial impact than to product impact. It is interesting then to learn that the Federation of Indian Chambers of Commerce and Industry (FICCI in India) has proposed a set of guidelines for Cash Logistics Companies in India. It is interesting to note that these guidelines were not sponsored by The Reserve Bank of India but rather grew from FICCI members recognizing that the handling of cash in their businesses and by their Bank's appears to incorporate more risk than they are comfortable with.
It may be true that many countries in fact have specific and regulatory guidelines for cash processing, handling and transportation. It may also be true that many countries do not have any guidelines or industry standards. We applaud FICCI for their efforts to bring the Indian Banking community together with retailers, CIT's and The Reserve Bank of India in an attempt to secure their cash, which as they say belongs to everyone and is therefore everyone's concern.
Following is the FICCI document outlining the reasons for the Guidelines and a summary of the Guidelines themselves. Perhaps a grass-roots initiative is what is needed to mitigate and maximize the risk and reward of outsourcing. Read on and ponder what is really happening with your cash when it is handled for you by an outsource provider.
Proposed Guidelines for Cash Logistics Companies in India
Background
The Cash Logistics Industry deals with the physical movement and storage of currency notes and other
valuables on behalf of the banks.
This sector employs about 40,000 individuals and caters to approximately 80,000 ATMs for cash
replenishment services. There are about 6,000 cash vans that operate across the country and carry
approximately INR 15,000 crore of cash every day. This Industry also holds approximately 4,000 crore
of cash overnight in their vaults on behalf of the banks.
The services offered by this Industry to the banking sector include:

Secured cash transportation from Currency Chest to bank branches
ATM replenishment
First line maintenance of ATMs
Door step banking solutions – Cash / Instruments pickup and delivery
Movement of bullion and coins
Cash processing including counterfeit verification, counting, sorting and packaging
Overnight vaulting of cash and bullion
The Challenges faced
A few years ago, the Department of Banking Operations and Development (DBOD) of the Reserve Bank of India (RBI) issued a circular to all banks giving guidelines to be followed by them with regard  to the outsourcing of their activities to third party agencies. But somehow cash related activities did  not find a place in the circular. This has created a situation where public money is at risk due to the  following reasons:
Varied standards/compromises adopted by different Cash Logistics companies
Delays in reconciliation and dispute management
No direct contact with the concerned bank during Cash Transfer Operation
Mushrooming of new entrants without any credible financial net worth
Lack of a roadmap on required process improvements or technology intervention (electronic locks etc.) that meets global standards
The issue at hand
Based on the Budget announcement made by the Honourable Finance Minister, it is expected that the number of ATMs in the country will double to 2 lakhs in the next two years. With such a huge magnitude of operations to open up in future, it is absolutely necessary to have strict procedures and processes for the cash logistics companies, along with the required infrastructure to carry out the operations. The cash handled, transported and stored by the cash logistics companies is public money and everyone associated has to ensure that these activities are carried out in a manner that is not detrimental to the interest of the public / depositors. Therefore, we are of the view that all those who are engaged in providing such services should follow strict prescribed standards related to premises, security arrangements, security vans, proper selection of staff, training facility etc. This could be achieved only if the RBI issues guidelines and makes it mandatory for the banks to follow such standards during outsourcing of cash logistics facility to any third party.
Proposed Standards/ Guidelines for Cash Logistics organisations in India
Following are the proposed standards that the cash logistics companies should follow:
1. Premises
Location: The area should be closer to withdrawal centres; police stations; or areas with good
connectivity in order to ensure security.
Vault: The premises should be sufficiently sized to include 2 physically independent areas:

Cash processing/handling zone: This zone should accommodate space for cash deposit, collection, sorting, counting and delivery/dispatch of cash on secured vehicles.
Cash Vault: A secure area to store cash. The area should be as per RBI C class vault norms.
Security: The premises should have all the basic security facilities like:

24×7 electronic (CCTV) surveillance and monitoring by armed guards
Cash processing and vault areas should have restricted and controlled access, preferably through interlocking systems and frisking. Vault operations should always be under dual custody.
Main vault area should adhere to all safety norms like fire fighting systems, smoke detection systems, emergency lighting, control-room for monitoring the movement of vehicles, auto-dialer, hotline connections to the nearest police station and burglar security systems.
Office space: Proper workspace for the staff of the branch should be made available to attend
to the day to day work.
2. Security Van
Layout: Typical van layout should conform to the following standards:

Make : LMV (Light Motor Vehicle) or any other vehicle of similar type.
Van should have 3 independent compartments. The compartment for storing cash to be physically separated and locked from the other compartments.
Security: Vehicles should adhere to the following minimum security guidelines to ensure safe
passage of cash and other valuables:

Monitoring: Each van should be monitored at all time through a communications protocol. The van should have a GPS installed and also the controlling technology for immobilizing the van whenever required.
Cash Security: The cash compartment must be specially reinforced with steel, with only one door and should be inaccessible from outside the van unless operated internally by the custodians through levers/controls. Each of the cash boxes must be secured to the floor with separate chains and should have 2 padlocks that can be opened or locked only by using separate keys available with different custodians. Cash for each bank should be carried in a separate box with the name of the bank written on it.
Incident security: Vans should be equipped with hooters, fire extinguishers etc for quick reaction in case of an attack.
Armed security guards/Gunmen: One or more armed guard depending on the amount of cash carried and as per individual company's insurance guidelines/ client contract.
Minimum cash carrying guideline: Security vans should compulsorily be deployed for carrying cash of value more than Rs. 20 lakhs per trip.
Maximum cash carrying guideline: Security vans should not carry more than Rs. 5 crores per trip.
3. Size of the crew for the security van
Driver – 1
Armed Security guards – 1 or 2 depending on cash carrying limit.
ATM Officer / Custodians – 2
4. Weapons
Single/double barrel guns to be used under valid licenses.
5. Recruitment of Operational staff:
In order to minimize loss due to fidelity/employee errors and also improve quality of operations, the below guidelines should be followed during recruitment of guards for cash logistics operations:

Minimum wages: All employees on company's/vendor's payroll should comply with minimum wage, PF, ESIC norms as applicable based on their skill levels.
Antecedent check: The employee credentials should be checked before selection. Pre-recruitment formalities should include Police verification of the employee
6. Training Facilities
Training facilities for imparting necessary trainings for all categories of staff should be setup. Compulsory induction training of 80 hours should be imparted as a combination of class room training and on-field training. Refresher training should be conducted once every year.
7. Risk Mitigation:
The following functions are essential for risk mitigation:

Audit: Quarterly audit of all assets as well as internal operational processes and protocols. Audit should exist as an independent function within the organization.
Security: To comply by all, proactive/reactive security measures.
Insurance: Companies should be insured to cover peak cash in transit, fidelity and cash in vault limits.