(Editor's Note) Having had both the pleasure and the privilege of attending many International Commercial Cash Operations Seminars (ICCOS) and more than one ICCOS Asia, we offer our enthusiastic support of this unique industry conference. We encourage everyone involved in the currency industry to attend. Conference Registration information can be found here. You may also click on the General Session, Breakout Session and Post ICCOS Symposium presentation topic headings below for further details. Counting On Currency is a proud Media Sponsor of the Cash Cycle Seminar ICCOS Asia 2014 in Bali, Indonesia.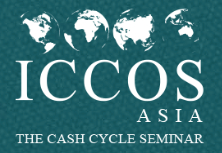 The staff of Currency Research are happy to announce that the upcoming Cash Cycle Seminar (ICCOS) Asia, October 14th – 17th in Bali, Indonesia is progressing well with lots of interest and participation from all sectors of the Cash Industry! After the success of ICCOS Asia 2013 in Bangkok, where we welcomed 230 delegates from 35 countries, Tan Chee Meng (Managing Director of Asia, Africa and Middle East) is looking forward to welcoming colleagues from all parts of the cash cycle to Bali: "Cash handling is a specialised industry and Asia Cash Cycle Seminar is a unique platform for its professionals to get together to exchange ideas and best practices in an intimate environment where warm and intense discussions among key stakeholders in the cash cycle are a common sight!".
After receiving feedback and comments from the delegates, Currency Research has grown the seminar agenda to include even more benefits for the delegates. We have also added different types of educational settings to ensure that everyone has the opportunity to attend, learn and network! One of the main benefits of the seminar is the General Session, which includes presentations from industry leaders and innovative suppliers. Some of the confirmed presentations include the following:
Welcome Remarks and Keynote Address: Currency Management and Payment Systems Road Map by Deputy Governor Ronald Waas, Bank Indonesia
Discussion Panel on Outsourcing versus In-House Solution in the Supply of Cash moderated by Johnathan Ward, Secura Monde International
End to End Cash Management and Velocity of Cash by Ted Devereux, Asia Cash Management Association
Benchmarking in Cash Processing by Alan Gerard, Currency Research
A Case Study in Business Continuity – The Passing of Nelson Mandela by Carsten Schubert, SBV Services
Next Generation Automation Solutions – From Design to Live Implementation by Jens Seidl, Travelex
Efficient and Secure Retail Cash Solutions by Michael Preece, G4S
Counterfeit and Theft Deterrence: A Focus on the Challenges, Implications and Solutions for Automated Cash Management Systems by SICPA
The Future of Bitcoin by Josh Zerlan, Butterfly Labs Inc.
Management of Foreign Currency as Part of Total Cash Management Program by Abdul Hakim Amir, Bank Mandiri
Automated Cash Center: Consulting, Planning, Realization From the Idea to a High Efficient Automated Cash Center by Ralf Rueben, Giesecke & Devrient
The Dutch Cash Cycle – Recent Development and Challenges by Roel van Anholt, Geldservice Nederland (GSN)
The Introduction of New Largest Denomination and Its Impact on Cash Management in Koreaby Ki-Dok Park, the Bank of Korea
Along with the General Sessions, industry leading corporate sponsors of the event have planned some thought-provoking breakout sessions, which have a smaller audience and target the newest technologies, processes and software that are available to the cash industry. Some of the planned presentations include the following:
Currency Research have also organized two Pre-ICCOS Workshops, which take place the day before the seminar starts. The Workshops offer a more intimate setting for in-depth discussions of the issues at hand. The Workshops are:
Cash Processing Workshop – Moving Towards a More Efficient Cash Vault which is offered by Currency Research and will use practical, case study and interactive methodology to create a deeper understanding by exploring the differing methods of adapting the cash processing workflow to meet cash center requirements.
ATM Fraud and Security which is led by Ted Devereux and Roel G. van Anholt and will review the main kind for ATM fraud, what measures can be taken to mitigate/remove the risk and who should be responsible for implementing the measures.

A Post-ICCOS Symposium has also been organized at the request of the Central Bank delegates, which is taking place in the morning after the close of the General Session. Focusing on Banknote Production – Where the Cash Cycle Begins. The Symposium will focus on banknote design, printing and issuance. Some of the planned presentations include the following:
Welcome and Opening Address by Lambok Antonius Siahaan, Bank Indonesia
New Series Banknote Production – Decisions Made & Their Impact on the Cash Cycle by Bank Negara Malaysia
Advanced Banknote Architecture – User Oriented Design Meets Functional Banknote Complexity by Juergen Zerbes, Giesecke & Devrient
Visual Securities for Strong Public Involvement in Authentication by Corinne Murcia-Giudicelli, Hologram. Industries
Durable Solutions for Banknotes – Building a Strong Foundation for Your Cash Cycle by De La Rue
The Case Cycle Seminar (ICCOS) Asia is also proud to host the annual meeting of ACMA (Asian Cash Management Association) which provides a platform for Cash Management Companies (CMCs) in Asia, Africa, Australia and Oceania to raise their professional reputation and standing in the Cash Handling and Cash Management Industry.
With all of the above noted compelling presentations and discussions, in addition to the multiple evening networking events, it is a unique event that is not to be missed!
Make sure to register before September 12th to avoid paying the late rates. For more information or to register, please visit the website: www.asia.iccos.com
ICCOS Asia 2013 in Bangkok Thailand
photos