(editors note): ICCOS Americas 2015 in Miami promises to be a fitting continuation of the successes enjoyed by all who attended ICCOS Asia in Bali last month. In this rare mid-week post we offer a summary of the coming event in Miami, as detailed by Ms. Robynn Hyde of Currency Research, organizers of the now four global ICCOS conferences as well as the Currency Conference. Counting On Currency is again a proud Media Sponsor for the ICCOS Americas conference and we look forward to attending. For those of you contemplating attending this largest of the ICCOS conferences, let us assure you that your time and money will be very well spent and you will leave with new ideas and network contacts that will quite probably contribute in some way to your future business successes.
ICCOS Americas 2015 in Miami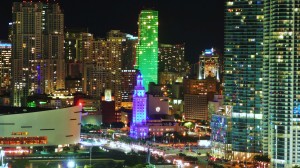 With just over a month to go, the preparations are in full swing for the upcoming Americas Cash Cycle Seminar (ICCOS) 2014, which is taking place December 8 – 11th in Miami Florida. Currency Research are pleased to announce that almost 90 organizations from 23 countries are currently registered to attend to learn, network and engage with their peers and colleagues across the vast regions of North and Latin America. If you have yet to register, make plans to do so soon as the late rates go into effect after this Friday, November 7th!
Ensuring the agenda is full of key trends and highlighting a wide range of topics, Currency Research are looking forward to the engaging and informative discussions that will arise following presentations such as the ones below! The full agenda is available online here: http://americas.iccos.com/agenda.
SUPPLY CHAIN LOGISTICS HAS REVOLUTIONALIZED RETAIL – LET'S DO THE SAME FOR CASH!by James Narron, the U.S. Federal Reserve System Cash Product Office
Applying supply chain logistics concepts to the US cash supply chain will result in significant benefits to depository institutions, CIT companies, retailers, and the Federal Reserve Banks, including speedier cash handling, reduced manual data entry; improved package tracking and exception item research; and more automated regulatory reporting.
THE EVOLUTION OF CASH IN TRANSIT IN LATIN AMERICAby Jorge Piffaut, Intertecno and Michael Horowitz, Witz Co. Tecnodev
The evolution of systems that improved armored companies' security for protecting valuables. The risks and challenges facing companies specializing in the transportation and processing of cash. Armored companies role in Cash Deposits Systems, ATMs and Vault Cash Cycle.
SMART SAFES – ARE THEY THE "HANNIBAL LECTER" OF THE CASH HANDLING SERVICE PROVIDERS?Moderated by Lindsey Scott, Huntington National Bank. Panelists: Bob Walters, Burroughs; Jane Levenhagen, Security Inc.; Louis Layton, Fiserv
Smart safes continue to infiltrate the marketplace, and the value to the end user has been proven. As the number of safes in the market grow, how are the businesses that are built on cash handling services responding to this technology? A panel of smart safe experts will discuss the impact safes have had on their business and how they've responded to the changing market.
As well as organizing 2.5 days of presentations, the sponsor group is also providing some informative and intriguing breakout meetings, which are meant to engage, challenge and inform the delegates about the newest technologies, processes and ideas that are leading the way in the supplier world. Among others, the below should provide great insight into the future trends affecting our industry:
Redesigning The Currency Supply Chain by Morphis
Fifty years after the initial innovations in hardware and software that gave birth to the currency management industry, the marketplace has devolved into "Currency Supply Chain Chaos". Join us for a discussion on how combining knowledge, process and technical innovations will bring order to Currency Supply Chain Management replacing chaos with control.  Cash-In-Transit, Banking, or Retail organizations will benefit as we map out the next generation of ideas and technology to eliminate the chaos, increase efficiencies and reduce costs.
Future Proofing Your Cash Management Processes by De La Rue
In this session we will introduce the next generation of De La Rue's Vault Management System. Based on our market leading ECM-ISA solution and providing a seamless upgrade path, we will discuss how ECM ISA 7 can lower your cost of ownership and deliver new levels of flexibility and control to maximise your cash processing operations both now and in the future.
The People-less Cash Centre – Including advancements from Japan by Glory Global Solutions
With the advance of humanoid robots, advanced manufacturing automation and sophisticated data management, to what extent will the cash centre be able to harness these techniques and replace human operators? This engaging breakout session takes a look at the key areas of human interaction at each step of the cash centre operation. It will examine how automation is already helping in ways that would not have been possible even a few years ago, and discuss emerging trends that are at the forefront of current thinking.
The general session presentations, sponsor breakout meetings, pre-seminar workshops, post-seminar symposium and tour of the Federal Reserve Bank of Atlanta, Miami Branch all provide unique and new ways of learning and increasing your understanding of the issues and challenges affecting our industry in this region, but the other key ingredient to ensure we move forward within our industry is the network we build with each other.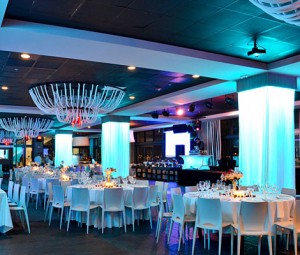 We try to build many opportunities for interaction in this manner into the seminar and one such occasion is the Delegate Appreciation Dinner. This dinner, taking place at Briza on the Bay which encompasses views of both Biscayne Bay and downtown Miami skyline, will provide both entertainment and a chance to relax with your colleagues and take in the atmosphere. This dinner, as well as all networking cocktails, lunches and coffee breaks, is included complimentary within your delegate fee, so make sure to take advantage of the current rate and register soon!
We invite all our industry colleagues to join us in Miami for the premier cash cycle seminar in this area! Feel free to visit our website for more details: http://americas.iccos.com/