We would like to acknowledge Currency News for this fantastic contribution in support of the cash industry. The Case for Cash is an in-depth report prepared by Mr. Richard Haycock of Currency Research. The following is a summarized excerpt debunking the myths about cash. As we have said many times, there is no organized and funded effort to support the currency industry in the fight to preserve the truth about cash as an important and fundamental component of a robust and evolving global payments system. Our thanks for the efforts put forth to prepare this report. We encourage our readers to access the full report here.
The Case for Cash – Part One: Myths
By Richard Haycock, Currency Research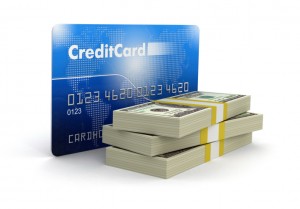 Why do we need to make the case for cash? Because, over the past few decades, misleading information regarding the growth and use of cash has proliferated. The card industry, in particular, has made a concentrated effort to widely circulate misinformation about cash and its use, often misrepresenting it as low technology, 'dirty', 'expensive,' or responsible for crime. In media outlets and beyond, these biased and sensationalist myths have been presented as facts, often quoted uncritically and – remarkably – used by governments to justify a move away from cash.
A counter-argument making the case for cash is long overdue. Dispelling the myths is necessary to ensure central banks and governments have an unbiased and objective framework for payment systems planning, which ultimately affects us all both now and into the future.
The report
This new 90-page report from Currency Research – 'The Case for Cash Part One: Myths' – examines and challenges 16 of the most prevalent myths surrounding the cash world. We separate fact from fiction by identifying the origin of the misinformation – usually 'independent studies' produced by "experts,' which are in fact funded by commercial institutions that benefit from a cashless world. We then aggregate research from a range of objective and unbiased sources to dispel the myths and set the record straight.
Part One: The Myths

Myth #1: Cash is expensive
The latest angle in the war on cash is to cite the 'expense' and social costs of cash as compared to other payment methods. Currency Research uncovers a different reality.

Myth #2: Without cash, crime would decline or disappear
The myth that cash use attracts criminal behavior has been propagated by countless media outlets. We discover a strong confirmation bias present in the source studies, each overlooking the complex factors contributing to decreasing crime.

Myth #3: The cashless society is just around the corner           
Cash's demise is often predicted, with the current war on cash being waged primarily by the card industry. We look at a number of recent studies supporting predictions of increasing cash use well into the future.

Myth #4: Cash demand is declining
Card companies and commercial banks encourage consumers to believe demand for cash is declining. We look at findings indicating the growth of currency worldwide, with cash showing no signs of decline in use or preference.

Myth #5: Retailers prefer credit cards
The cardless lobby promotes visions of retailers rushing to eliminate cash. However, Currency Research finds numerous examples of retailers promoting cash and taking card companies to court over unfair pricing practices.

Myth #6: Cash is 'dirty'     
While it benefits card companies to promote alarmist visions of "dirty" cash, Currency Research points to recent objective studies revealing that card companies are telling half of the story.

Myth #7: Cash is only used by the older generation      
We examine erroneous representations of cash as old-fashioned and identify recent studies supporting the universal preference for cash, regardless of age or other criteria.

Myth #8: Bitcoin will replace cash
The imminent takeover of cryptocurrencies has been widely forecasted; Currency Research looks to evidence demonstrating why Bitcoin is not well situated to replace cash.

Myth #9: Credit cards are 'safer' than cash        
Card companies promote their cards as safer than cash, yet cyber-thievery is more prevalent than ever. Currency Research examines the evidence to highlight the advantages of cash over cards.

Myth #10: Cash is 'low technology'          
The currency industry is at the fore of technological innovations. We look at the impressive technology that makes currency universally accepted and resistant to counterfeiting.

Myth #11: Only criminals use banknotes
The card industry's alignment of cash and criminality is a self-serving effort to convince central banks and governments to abandon cash. Currency Research looks at the number of unbanked and underbanked individuals across the world to tell a different story.

Myth #12: Cash will be replaced by mobile payments   
While headlines broadcast an impending mobile revolution, Currency Research examines the barriers facing mobile payment schemes and the pace of mobile transaction growth.

Myth #13: Consumers don't like cash      
Anecdotal stories are regularly published about 'average' people who no longer carry cash. We look to more rigorous research showing that cash remains a preferred payment method for the majority of consumers.

Myth #14: Cash has no societal benefits  
From the societal benefits of seigniorage to a preferred means for charitable giving, we look at the numerous benefits that distinguish cash as more than just another payment method.

Myth #15: Society benefits from convincing people cash is bad           
Currency Research finds that the massive earnings reported by the card companies and commercial banks reveal somewhat less than noble intentions in pushing for a cashless world.

Myth #16: Cash in circulation as percent of GDP and cost of payments to GDP is relevant
We look at the tendency of central banks to cite cash-to-GDP ratios to legitimize a non-cash agenda. We identify the sources of this misinformation and disprove the utility of these oft-quoted cost figures.
We believe that central banks, governments, citizens, and stakeholders deserve to have access to the facts in order to make informed decisions. Based on strong evidence, the Case for Cash argues that cash is necessary, convenient, preferred, and economical – and will remain so into the future.
You can read the Summary Case for Cash report at www.currencyresearch.com/case-for-cash-summary. For more information on obtaining the full report, please visit, http://currencyresearch.com/consulting/reports/.